Get SAP Concur and QuickBooks Talking ... Directly
Integrate QuickBooks with SAP Concur Every Time!
SAP Concur & Pivot Payables … Together We Got This
The QuickBooks connectors offered by SAP Concur and Pivot Payables ensure every customer can directly integrate their SAP Concur data with QuickBooks. Take a look through the features listed on this page and see how they match up to your business requirements.
How you use QuickBooks will determine the best connector for your company.
See anything you can't live without?
If so, PivotNexus is the QuickBooks connector
that best supports your needs.
Nothing here on your wish list? 
The Concur Connector for QuickBooks is the best fit.
Give your SAP Concur rep a shout!

What's Your QuickBooks Snap Shot?
Company Files
Do you have more than one company file in QuickBooks?
The PivotNexus connector supports an unlimited number of company files, automating the transfer of SAP Concur data into QuickBooks.
Right Networks?
Do you have multiple company files in QuickBooks and use Right Networks?
If Right Networks is your hosting service and you have more than one QuickBooks company file then PivotNexus is the connector you'll need.
Job Costing
Does your customer and job data ever exceed 32 characters?
If you need the flexibility to have longer values in QuickBooks, then PivotNexus checks that box. 


More than 9 Sub-Accounts
Do you use sub-accounts to track data such as Event, Location, or Department for Expense Types?
If so, do you require more than nine sub-accounts?

Direct & Indirect Costs
Do you track costs such as materials/direct vs cost of doing business like utilities/indirect separately?
This type of cost tracking requires PivotNexus.
QuickBooks Account Types
Do you use only Expense and Cost of Goods Sold?
Or, do you use others such as Asset Accounts?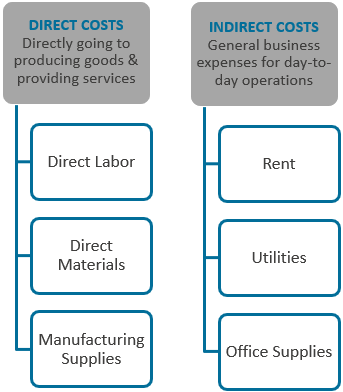 Need Customized Bill Data?
1. Bill Date
The Bill Date in QuickBooks is stamped with the date of your final approval in Concur. Do you instead need a customized Bill Date such as "Today" or other?
2. Reference Number
Concur automatically assigns a unique identifier to each report which is used as the QuickBooks Reference Number.  Do you need a customized Reference Number?
---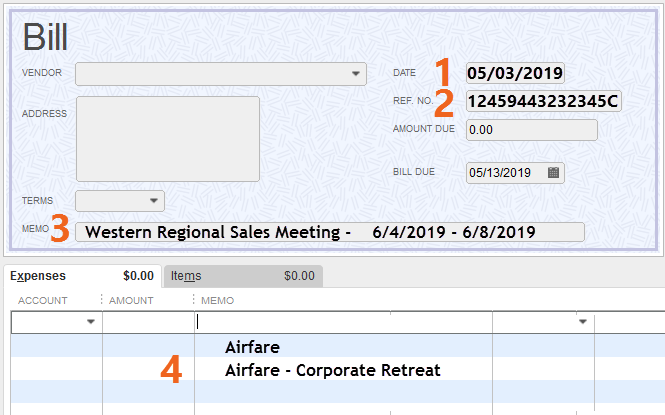 3. Header Memo Field
Do you enter a combination of data into the Header Field for reporting? This field can contain multiple values from Concur such as the expense report name and date range of the trip.



Western Regional Sales Meeting
OR
Western Regional Sales Meeting + 6/4/2019 – 6/8/2019
4. Detail Memo Field
The Expense Type in Concur is used as the line item Detail Memo field. Would you like additional information about the expense  included such as description?



Airfare
OR
Airfare + Corporate Retreat
SAP Concur Invoice
Planning on Purchase Orders and Purchase Order Receipts?
You'll need the PivotNexus connector to automate the data integration between QuickBooks and Concur.
Need any of the features highlighted above? PivotNexus can help!
Contact Sales
If you have questions about our products or want to talk to our sales team, please give us a call or click the button below to send an email.
425.943.7775