News & Events
Get the latest company and product news from Pivot Payables.
News
Pivot Payables | Maximizing Commercial Card Program Value
CIO Review
June 2023

Efficient finance management is essential. Business leaders must track their expenses to understand their profitability picture – an integral part of good business decision making. While tracking and reporting expenses may seem easy, there are often complex manual procedures involved to complete the financial operations requirements to account  properly for the expense data collected. Automating these inefficient processes can result in businesses retaining and recovering significant bottom line profits. The key to resolving these inefficiencies is understanding financial operations workflow and data sharing, and that's where Pivot Payables can help — with PivotEQ.
Read the full article …
> Click to Visit the PivotEQ Page
Pivot Payables | Announces PivotEQ
Maximizing Commercial Card Program Value for SAP Concur Customers
June 2023
Intelligent Accounting
Automated 'Statement-to-Expense Report' Reconciliation
Prescheduled Email Notifications to Cardholders
Pivot Payables, Inc. announces PivotEQ, its newest product, helping  financial executives maximize the value of their commercial card programs in conjunction with SAP Concur expense reporting.
PivotEQ utilizes credit card statements and SAP Concur expense reports to manage the credit card reconciliation and accounting preparation processes.
The credit card statement is imported into PivotEQ and used to match transactions to expense reports. Pivot automatically imports Concur expense reports throughout the month once the final approval is made in SAP Concur. Once imported, the comparison begins – and continues automatically. Transactions remain in the Unmatched group until found on an expense report. Cardholders with Unmatched transactions receive reminder emails.
When it's time to create the accounting, PivotEQ uses Intelligent Accounting to accurately predict the segments in the GL string based on the previous data in the expense reports. For example, Intelligent Accounting calculates the Natural Account based on past assignments for Natural Accounts to merchants. It gains insight with every expense assignment – so the more expense reports – the better PivotEQ can accurately determine the correct Natural Account for a given merchant.
All of this makes PivotEQ the go-to credit card reconciliation solution for businesses – a mere beginning of how Pivot Payables will help get more from card programs.
Pivot Payables | Automating & Integrating Financial Operations Processes
CIO Review
June 2023
Effectively tracking and reporting expenses and purchases are crucial for ensuring the profitability of any business—and just as important are managing the complexities associated with the financial operations processing of large volumes of transaction data across multiple systems. Even in this digital era, financial operations remain burdened with manual processes to track, file, reconcile, and share data that is necessary to support accounting and financial reporting requirements.
Pivot Payables, a software development company, builds applications that automate these processes and increase the value of customer investments in their business systems. An SAP Concur Partner, Pivot also participates in the Microsoft ISV Success Program, offering applications that extend the functionality and interoperability of SAP Concur and Microsoft ERP solutions. At the core of their offerings is PivotNexus, an iPaaS (integration platform-as-aservice), that provides the hub for their applications and data sharing capabilities.
Read the full article …
Pivot Payables | 10 Most Trusted SAP Solution Providers
Insights Success
September 2022
Featuring John Toman
Chief Product Officer for Pivot Payables
and Principal Designer of the SAP Concur Platform & APIs

Pivot focuses on automating financial operations processes, particularly apps that increase the value of customer investments in business processes and systems related to spend and payment management for expense and invoice automation. Philosophically, we have deep roots in automating workflow processes and building powerful tools that enable finance professionals to do their work more effectively.
Read the full article …
Pivot Payables | Top Accounting Solution Providers
CFO Tech Outlook
March 2022

The digital transformation of accounting processes has been driven to a critical point. Many business leaders say the COVID-19 pandemic caused their organizations to embrace digitalization sooner than planned. The need to work from home put enormous pressure on organizations to reinvent operations, or risk serious bottom line impact. Even though they realized digitalization of the accounting process was an absolute necessity, achieving success is not easy. Why? It's complicated.
Typically, accounting functions involve individuals across the organization – e.g., ordering supplies, making sales calls, filing expense reports, approving purchases. The accounting department also has its own cross-functional roles – e.g., accounts receivables (AR), accounts payables (AP), payroll, and financial reporting. These "front-end" and "back-end" accounting processes are interwoven and dependent upon each other to collect, record, validate, and maintain business transaction data in a systematic way. Streamlining and automating these touchpoints is a significant task that considers technology, data, processes, and organizational change to achieve its objectives.
Read the full article …
CIO Review List of Most Promising SAP Solution Providers
Includes Pivot Payables 
August 2020

Digital transformation, automation, and integration are the driving factors in any SAP environment.
When organizations experience both downturns and upturns, it falls upon the CIOs and IT leaders to choose the right technology that can facilitate a seamless transformation without affecting the ongoing business operations.  Read the full article …
CFO Tech Outlook Names Pivot Payables to Top 10 Business Expense
Financial Control and Automation Providers
August 2019

Pivot Payables has deep bench strength in automation, accounting best practices, and integration-specific SAP Concur methods.  Combined, they improve accounting workflows by connecting Concur Expense and Concur Invoice to the customer's ERP or accounting system to support accounts receivable and payable functions.
Automation is the central meeting point between SAP Concur and these functional areas and Pivot Payables provides a valuable bridge to leverage both.  Read the full article …
CFO Tech Outlook Names Pivot Payables to Top 10 Business Expense
Management Solution Providers
November 2018

Organizations are looking for integrations designed to share data between their workflow applications – specifically expense management and AP automation  – with their purchasing and accounting systems.
"Workflow applications put a lot of emphasis on improving tools so spenders can easily submit and account for their expenses and purchases" says Cher Pearsall, CEO for Pivot Payables. "Our focus is on automating back-end accounting functions designed to eliminate manual work performed by the AP processing team." Read the full article …
CFO Tech Outlook Names Pivot Payables to Top 10 Business Expense
Management Solution Providers
November 2017

Pivot Payables is an emerging technology firm focused on improving the profitability of organizations by automating project expense billing. Pivot Payables electronically captures transactions in real time to ensure transparency and improve buyer–seller collaboration, simplifying the preparation of proof of expenses.
"While most expense management and invoice automation systems collect data across multiple clients and projects, they are fundamentally AP systems, whereas client billing is an AR function; this is where our software comes in," remarks Pearsall. Leveraging AP data to create an AR transaction to facilitate client billing is a part of Pivot Payables' modus operandi. Read the full article …
Pivot Payables Named Concur Partner of the Year
March 2017
Pivot Payables earned Concur's Partner of the Year – Field Engagement. The award was presented at the Concur Fusion 2017 event in Chicago.  Cher Pearsall, CEO for Pivot Payables, accepted the award.
Cardno Project Manager Tracie Williams Presents
Business Case for PivotPrime at Fusion 2016
March  2016
Tracie Williams, Finance Systems Project Manager for Cardno highlights the challenges related to invoicing clients for billable expenses and talks about the business case to automate the process with PivotPrime from Pivot Payables. The top challenges were directly associated with the company's existing manual processes. Creating accurate and timely billing statements required a large number of people and the manual methods increased the potential for missed expenses or errors. Cash flow was impacted because of the lengthy time between expense approval and reimbursement – and missed expenses compromised project profitability. Tracie is leading the implementation of PivotPrime at Cardno and estimates that automating the client billing process will save 500 hours per month and eliminate missing expenses entirely.
Cardno is an ASX-listed professional infrastructure and environmental services company, with expertise in the development and improvement of physical and social infrastructure for communities around the world.    www.cardno.com
Pivot Payables Named Concur Partner of the Year
March  2016
Pivot Payables earned Concur's Partner of the Year – Newcomer category for 2015. The award was presented at the Concur Fusion 2016 event in Las Vegas.  Cher Pearsall, CEO for Pivot Payables, accepted the award.
PivotPrime & Concur Invoice Integration for Client Billable Expenses
March  2016
Pivot Payables today announced the company's PivotPrime app for client billable expense statements now supports Concur Invoice in addition to Concur Expense.
The integration makes all Concur Invoice data available for PivotPrime billing statements. Items are tagged as billable at the time they are entered into Concur Invoice or the Concur Expense report.  PivotPrime makes all approved Concur expenses and invoice purchases available. Simply select the date range, client, and project – your billing statement generates in seconds.
PivotPrime builds speed and accuracy into the reimbursement process for companies that bill back their clients for project expenses.
---
---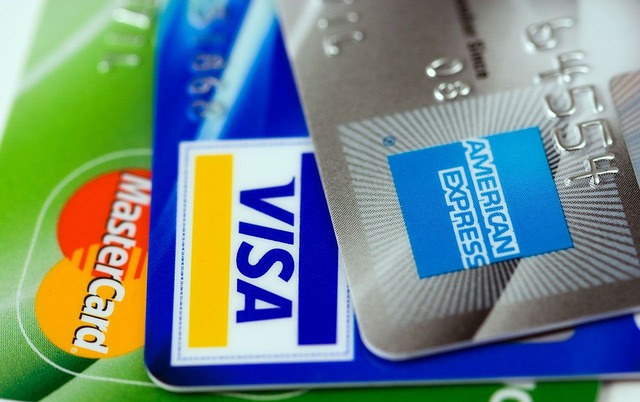 Does PivotEQ work?
The Finance Manager at Vantage Partners, a global consulting company, says "PivotEQ has had a tremendous impact!". The statement period prior to PivotEQ, the company reported spending about one hour per cardholder and still had 540 unmatched transactions that each needed accrual entries at period end. At the end of their first month using PivotEQ, they had only 20 outstanding transactions; then 10, then 2, and by the fourth month, they had one outstanding transaction! All done automatically by PivotEQ.
Carolyn Conroy
---
Support for Microsoft ERPs
In March 2023, SAP Concur launched a new Financial Integration Program. As a testament to the strength of their partnership, Pivot was selected to be the sole launch partner and is providing a PivotNexus integration with Microsoft Dynamics 365 Business Central for both Concur Expense and Concur Invoice.
The PivotNexus integration for Business Central is a fully automated solution for both cloud and on premise. In addition, Pivot supports Microsoft's other ERP solutions, including Dynamics 365 Finance, Dynamics AX, Dynamics GP, Dynamics NAV, and Dynamics SL. Currently, Pivot is cultivating partnerships with value-added resellers to provide services on a wider scale throughout the Microsoft ecosystem.
---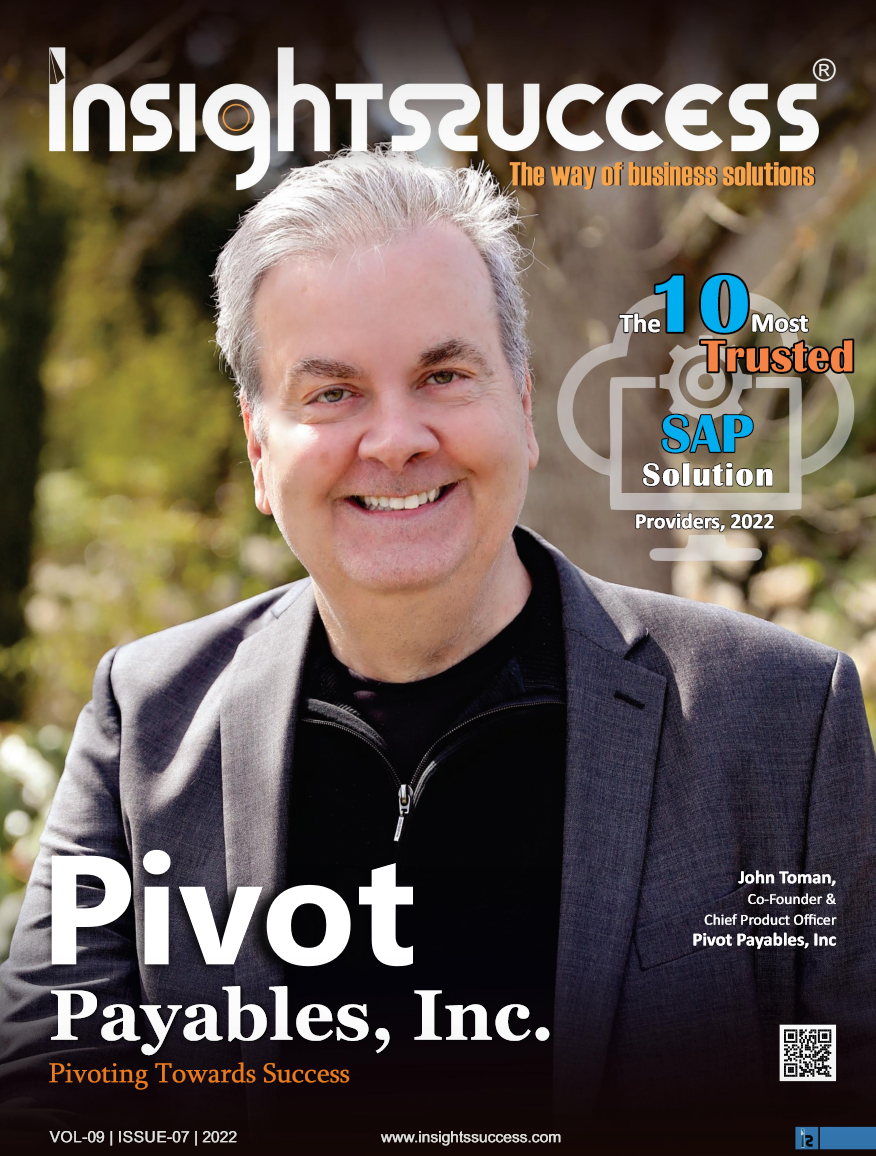 ---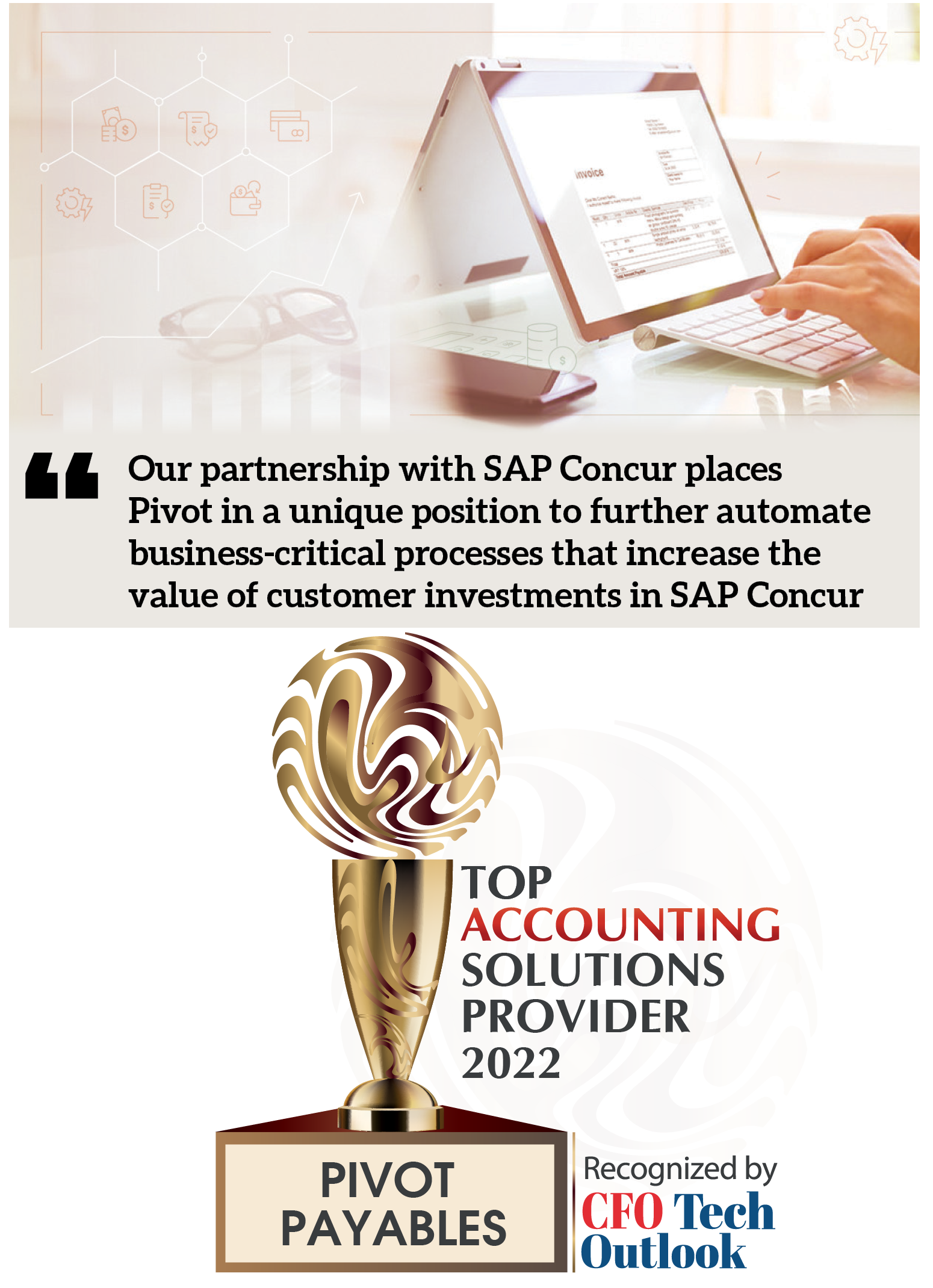 ---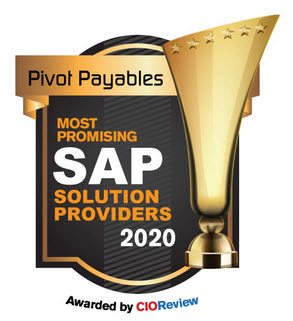 ---

---

---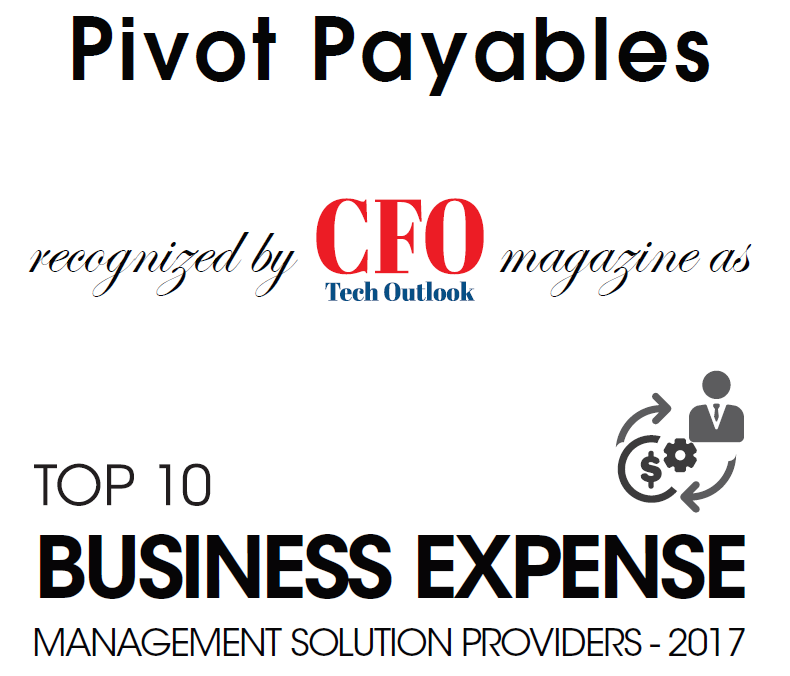 ---